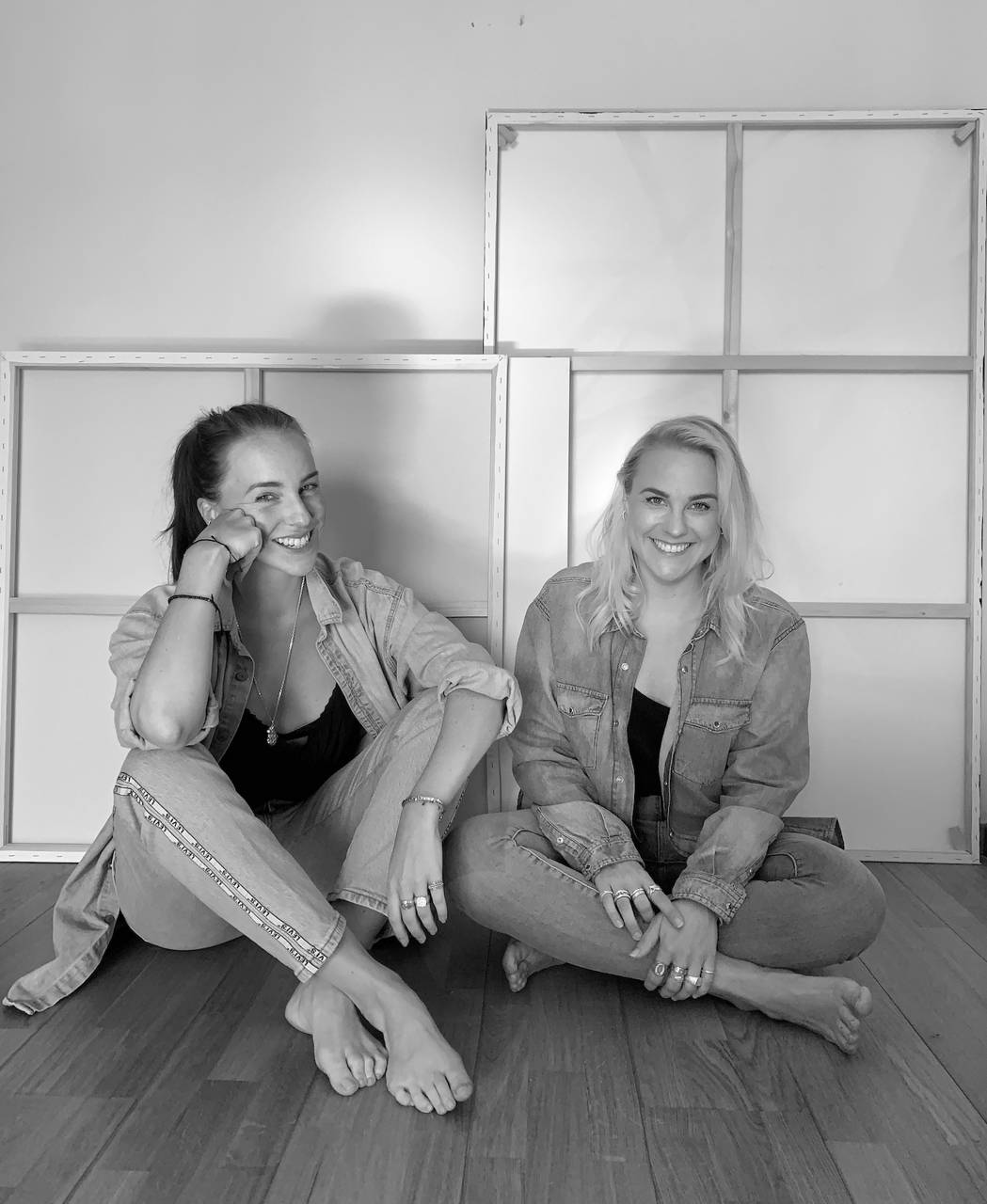 "A homage to our lifelong love of art and design"

We started KOL STOCKHOLM back in 2019. The idea was pretty much born over a phone call on a rainy day and as soon as we hung up we got to work. Growing up in a very creative home, we were always given complete freedom to explore our passions and personal styles. So, we have both been creating on our own since we were young. But, more often than not, the creations just got left in a corner for no one to see, enjoy or use. KOL Stockholm would be our channel to share our work and get our art out there.

We started to realise how our artistic backgrounds, skills, and above all, differences could complement each other - Janina being more crafty with her hands while Rosanne is more drawn to digital mediums. Today, with KOL STOCKHOLM, we work together in every aspect of the company, from design to delivery, pushing each other and learning from each other as we go.

Our vision is to offer exclusive, yet affordable, art, straight from the artist. Our signature style is of a confident, yet neutral aesthetic - emphasising organic shapes and bold brush strokes in striking black or more calming hues. The designs are timeless, distinctive, and versatile - the space they end up in will end up determining their story.

Janina started out studying store design and marketing and is today working as a store planner for a large Swedish furniture company. For as long as can remember, she has always loved to create with her hands, whether it's painting on large canvases, making shapes come alive with clay, or decorating her home.

Rosanne has been based in London since 2012 and has a background in fashion, graphic design, event management, and online marketing. She's got a keen interest in photography and a deep passion for interior design, which she is currently studying on the side.
Contact: hello@kolstockholm.com
Kol Stockholm HB
Org Nummer: 969790-1875
Radiusbacken 23
126 29 Hägersten
Sweden